2016 | 2015
BIREGGRING
Housing Development | Design Plan
for Frank Lüdi Architekt ETH SIA
Horw. Canton Lucerne. Switzerland
Construction area: 11.720 m2
Clients: Swiss Re and Immes AG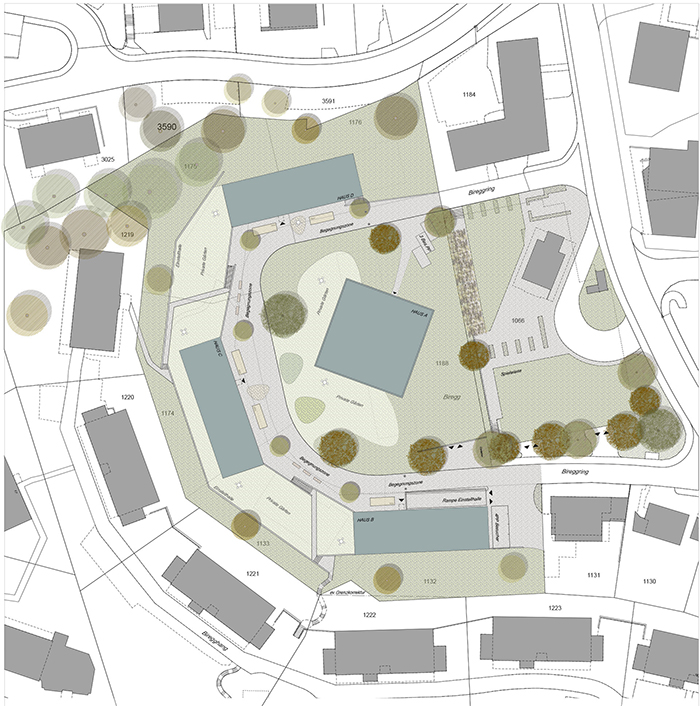 The five existing SwissRe buildings will be replaced by three bigger longitudinal buildings, houses B, C and D, situated around the restricted traffic area of the reshaped Bireggring street. The disposition of the buildings follows the terrain and the form of the street. This settlement is typical of the developments which occurred in the 'Biregg' and 'Hochrüti' neighborhoods during the fifties.
The new Immes AG building, house A, as an isolated and rotated square, breaks this basic pattern. As an independent building inside a new intended 'Bireggpark', it sets up a mark on the top of the terrain. In spite of the densification, the character of the neighborhood remains preserved.
The four buildings are situated in order to create generous interspaces between them, with attractive views to the Pilatus and to the Alps.