2001
INTERNATIONAL COMPETITION
THE EUROPEAN MODEL OF CITY
Santiago de Compostela. Spain
European Cultural City 2000
Chacarita. Buenos Aires City
Area: 370.000 m2
Organizer: Santiago de Compostela City Government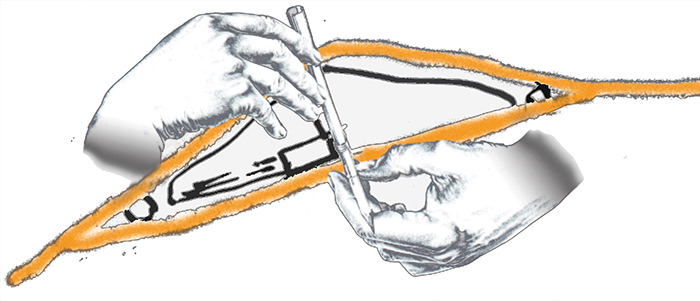 The site for this project is located at the end of Corrientes Avenue. This structural street of the city disappears between the Cemetery of Chacarita and the empty loading area of the Urquiza Railways.
Giving emphasis to the public space and according to the importance of Corrientes Avenue, the project proposes a new Central area, which constructs a continuity with Triunvirato and Guzmán Avenues. Instead of blurring its boundaries into a group of urban voids, Corrientes Avenue will create an urban hub connecting from and towards the West.
The continuity of this East-West axis will be given by a one-way pair of the Avenues. The extension of Triunvirato Avenue will reach Lacroze Avenue and go on through Forest Avenue, constructing two sides of a triangle with a base on Corrientes-Guzmán and which contains the public transport hub. The situation of this mixed mode commuting is reduced to an island protected and delimitated by two parks that improve the quality of the environment: the new Chacrita Park, with a housing development area -north hub sector- and the redesigned but existing Los Andes and Lacroze Park –south hub sector-.
Publications:
Pasajes de Arquitectura y Crítica 24. J.M. Hernández León. Madrid.
Obradoiro Magazine. Colegio de Arquitectos de Galicia. La Coruña.
SCA N° 199 Magazine. Sociedad Central de Arquitectos. Buenos Aires.
Concursos de Arquitectura 1826/2006. SCA. Buenos Aires.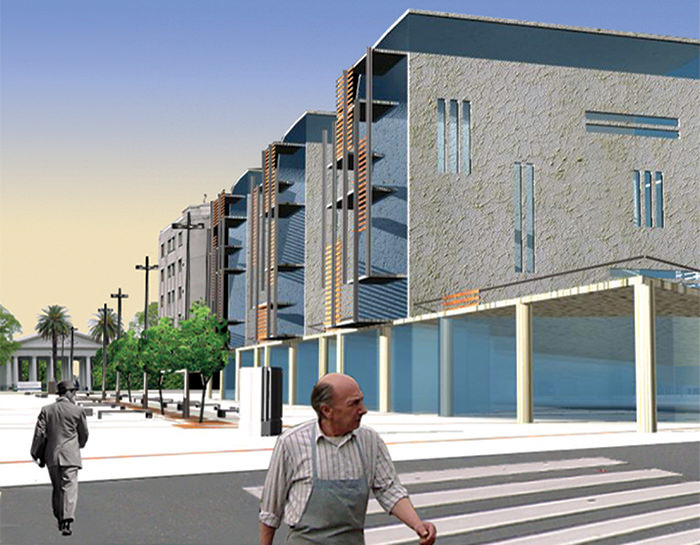 Av. Lacroze as pedestrian street – 3D model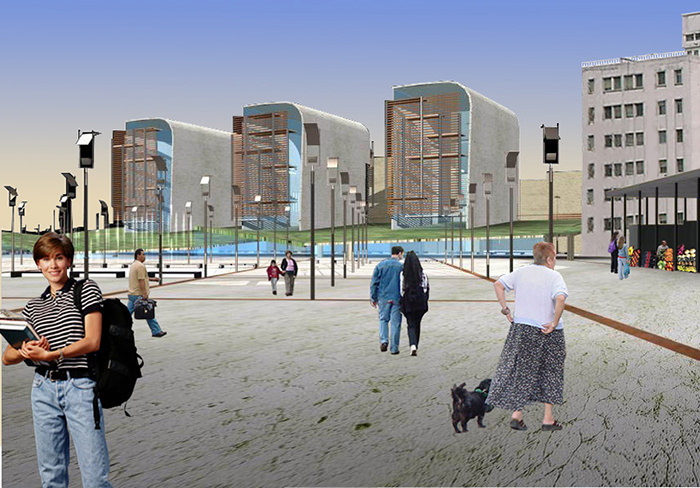 transport hub «Patio de luces» – 3D model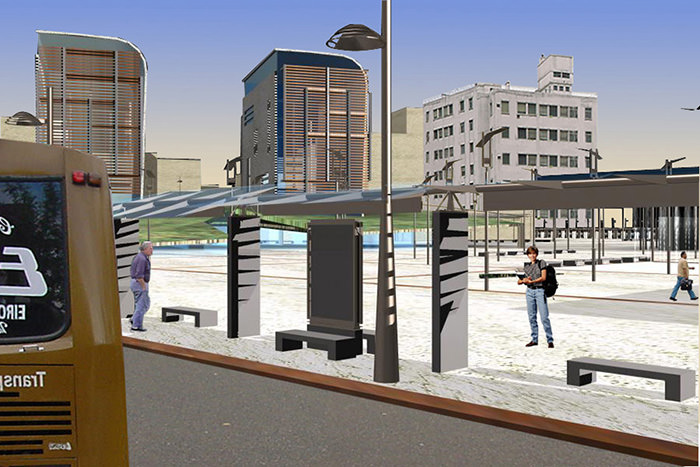 transport hub bus stop – 3D model